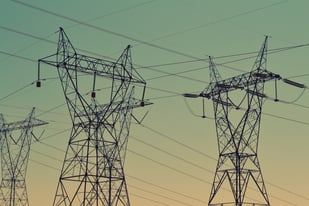 Can you imagine life if the lights and appliances in your house weren't connected to the power grid? What if each morning when you woke up, you had to find a power source for each light, connect it, and then turn it on? In a sense, that's what happens every day with critical functions in the financial technology industry. But it doesn't have to be that way.
Across the financial services industry, there are countless disparate legacy systems that have historically run the back end of institutions. Disparate systems, historically isolated from each other, are being integrated via application programming interfaces, or APIs. An API is an interface for different systems to communicate with each other by sharing data. APIs have the power to connect systems and share data between them even if each system characterizes the data differently. APIs don't store data, but rather provide the conduit for data to flow. It is APIs and the open banking movement that will sustain financial institutions' growth moving forward. APIs are no longer an opportunity that can be ignored, but rather among the top five technologies to be invested in in 2020 by banks (1).
Connecting systems in the financial world via API requires them to be designed and developed around the data available from the source and then integrated with the systems where data needs to flow between. This requires knowledge of API development and integration, and often of specific APIs, to understand exactly what data is available, how it is presented, and how to call it. According to NTT Data Services, "APIs establish standards to support interconnectivity with significantly less time and expense than hardwired interfaces used by many legacy platforms. They're flexible and dynamic, enabling [institutions] to add new services, products, and capabilities over time without making major changes to their integration architecture" (2).
Before APIs, a mortgage broker might have entered client data into multiple systems to help her clients refinance their home. One system might handle tax returns, another system would handle bank balance and transaction information, and still, a third system might capture basic information such as social security number and date of birth. The broker had to do a lot of work to gather the information, input it in multiple places, and then coalesce the results.
But with an integrated loan origination system, built with flexible APIs, the broker can input basic information, and then rely on connected systems to pull account data, tax returns, and income statements. Further, this kind of system can output reports and provide decisioning based on algorithms that consider all of the data available to it. The broker now has much more time to interface with clients and grow her business and no longer has to maintain multiple systems to solve the same problem.
Core10 focuses on API integration and works with some of the biggest names in financial services, including Plaid, Ellie Mae, and Constellation Digital Partners. Our fintech and financial services expertise is coupled with comparative cost savings through our Hereshore® centers to deliver expert and affordable integration and software development services. Leverage our knowledge and experience to outpace your growth projections by integrating your systems for ideal performance.
Photo by Fré Sonneveld on Unsplash