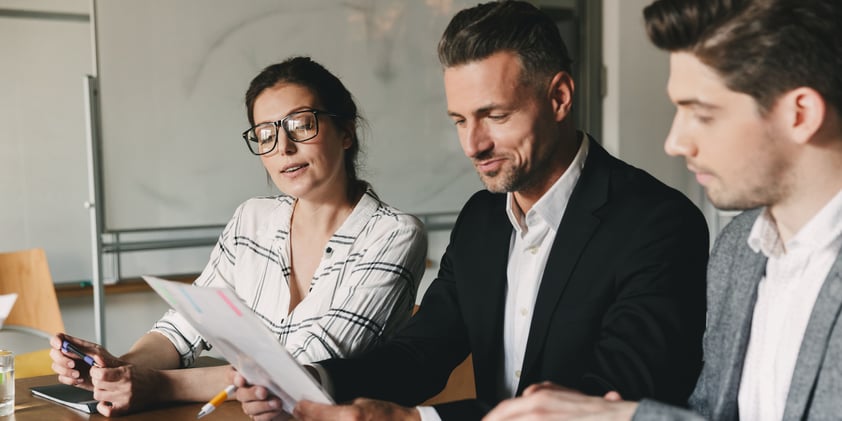 "Alright stop what you're doing, 'cuz I'm about to ruin the image and style that you're used to."
-- Digital Underground, The Humpty Dance
It's safe to say that this is the first time I've ever used the lyrics of an early '90s hip-hop song to kick off a blog-post. But in this case, the words are so perfect for the theme of this blog that I just had to do it.
You know that software developer you're about to hire to lead your Implementation Team?
Stop what you're doing!
Now before you pull out your jump-to-conclusions mat, let me explain.
This blog isn't about bagging on developers. Not even a little bit. We love developers.
It's very important for us to appreciate developers for their specific skillset.
What I want to point out today is this: It takes a specific kind of person, with a specific set of skills to lead an Implementation Team. And in our years of experience, developers tend to struggle in an Implementation Specialist role.
Truth be told, they simply get bored with the gig.
Let's talk about the kind of skills that the best Implementation Specialists have. The best Implementation Specialists have a strong communication and project management focus, a strong financial services background, and a strong technical background.
They're talking with the client, working with them, hearing their needs, and constantly problem solving for a variety of issues.
Implementation Specialists need to be expert project managers. This is absolutely non-negotiable. When they manage implementations for multiple customers at a time, they will have to be good at troubleshooting on the fly. And they won't just troubleshoot. A good Implementation Specialist can tell the difference between a problem and a capital-P Problem. A great Implementation Specialist knows which one they need to deal with first. That takes boss level project management skill.
It's high-velocity All. Day. Long.
Next, Implementation Specialists need to have a gift for gab. This isn't just about the friendly chit-chat that starts every client call (which is important too). They must be fluent in the job-specific lingo of their clients. Clear, consistent two-way communication means the Implementation Specialist is equipped to make decisions in their client's best interest.
As for technical skill, in the world of implementations, technical means different things to different clients. To some, it means they need someone to migrate data. For others, they may need someone who understands engineering language well enough to translate it for the sales team. Or the client might want somebody who can do fancy stuff with Excel. It depends on the job.
We love software developers. Truly. Without them, there would be no product to sell. But when push comes to shove, the implementation process is part of the sales process. The best Implementation Specialists are the ones who ensure repeat business. If a client has a bad implementation experience, it casts a negative light on the whole product. Nobody wants that.
If you're headed down the path of hiring an implementation specialist and you are thinking about making an offer to someone with a heavy software development background, I want you to press pause for a second.
Make no mistake, software developers can play a vital role in implementations. But in our experience, the best Implementation Specialists share some key characteristics that you should look for in the interview process.
We feel so strongly about this that we outlined key traits in a checklist for you. Because we're givers. Please download our "Specialist Skill Checklist" so you know what to look for when you're hiring Implementation Specialists.
If you need more help, contact us at Core10. We know how important it is to get Implementation right, and we'll work with you to find the right person for the job.
Since we started this post with a 90s hip hop reference, we'll leave you with this lyric
Stop. Collaborate. And Listen.-- "Ice, Ice, Baby," Vanilla Ice
Let us do just that for you as you prepare for your next fintech SaaS implementation.